The 2019 Changsha International Construction Equipment Exhibition was held in Changsha, Hunan province, China, from 15th to 18th May. The exhibition is one of the most international and impactful exhibitions on construction equipment in China.

The theme of the exhibition was "Intelligence for the next generation of construction machinery", and the exhibition spanned a total area of 213,000 sqm, 14 exhibition areas, 6000 international standard booths, and attracted 1150 Chinese and foreign construction machinery exhibitors.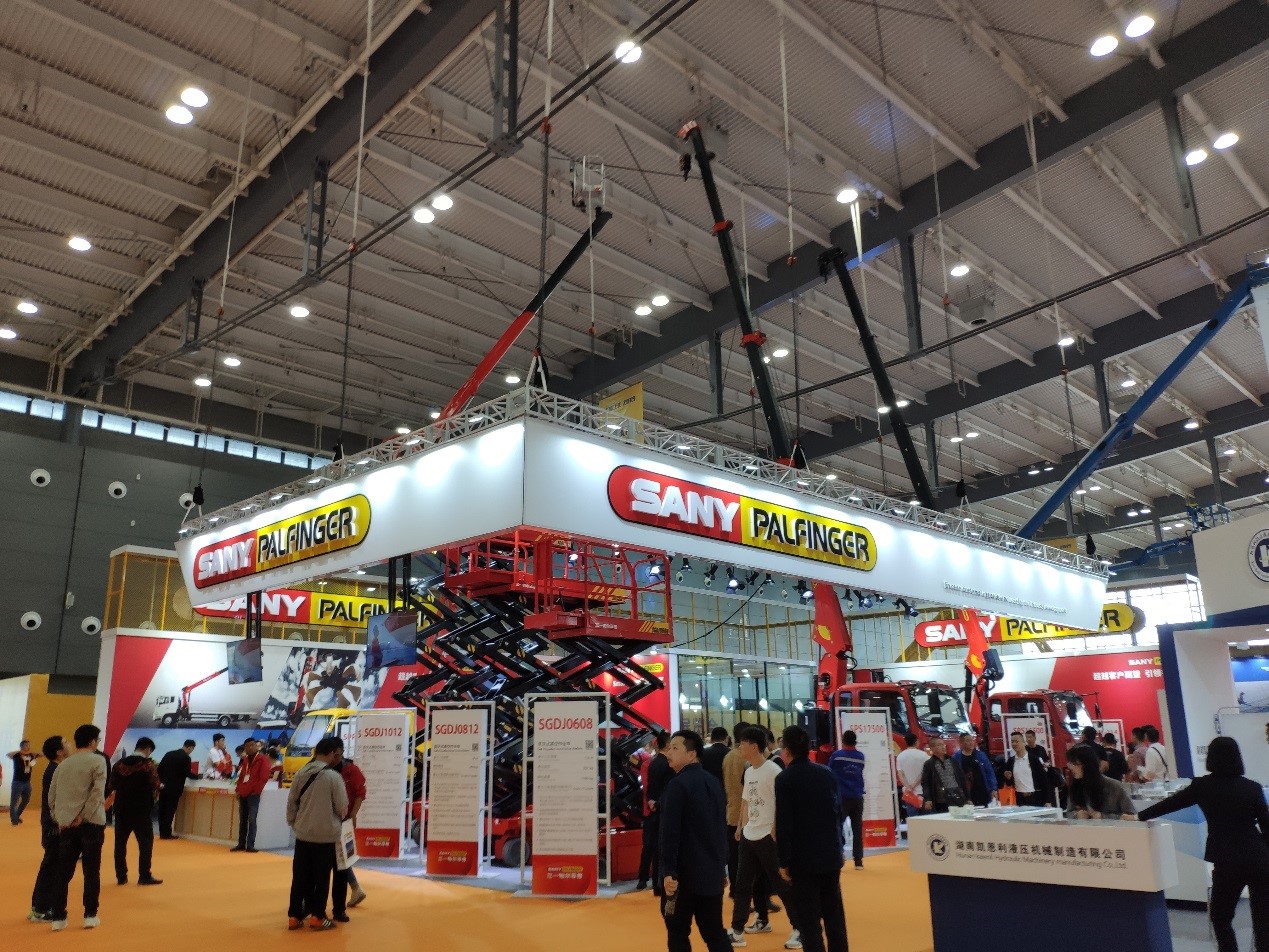 Photo: palfinger sany area 384m2
SANY PALFINGER participated with its new Stiff Boom Crane HT series - SPS16500 HT, SPS17500 HT, next generation scissors lift platform (6/8/10/12 meters) and the PALFINGER BM Truck Mounted Forklift. Our booth welcomed more than 3,000 visitors across the 4 days, and received a good amount of interest from the exhibition visitors.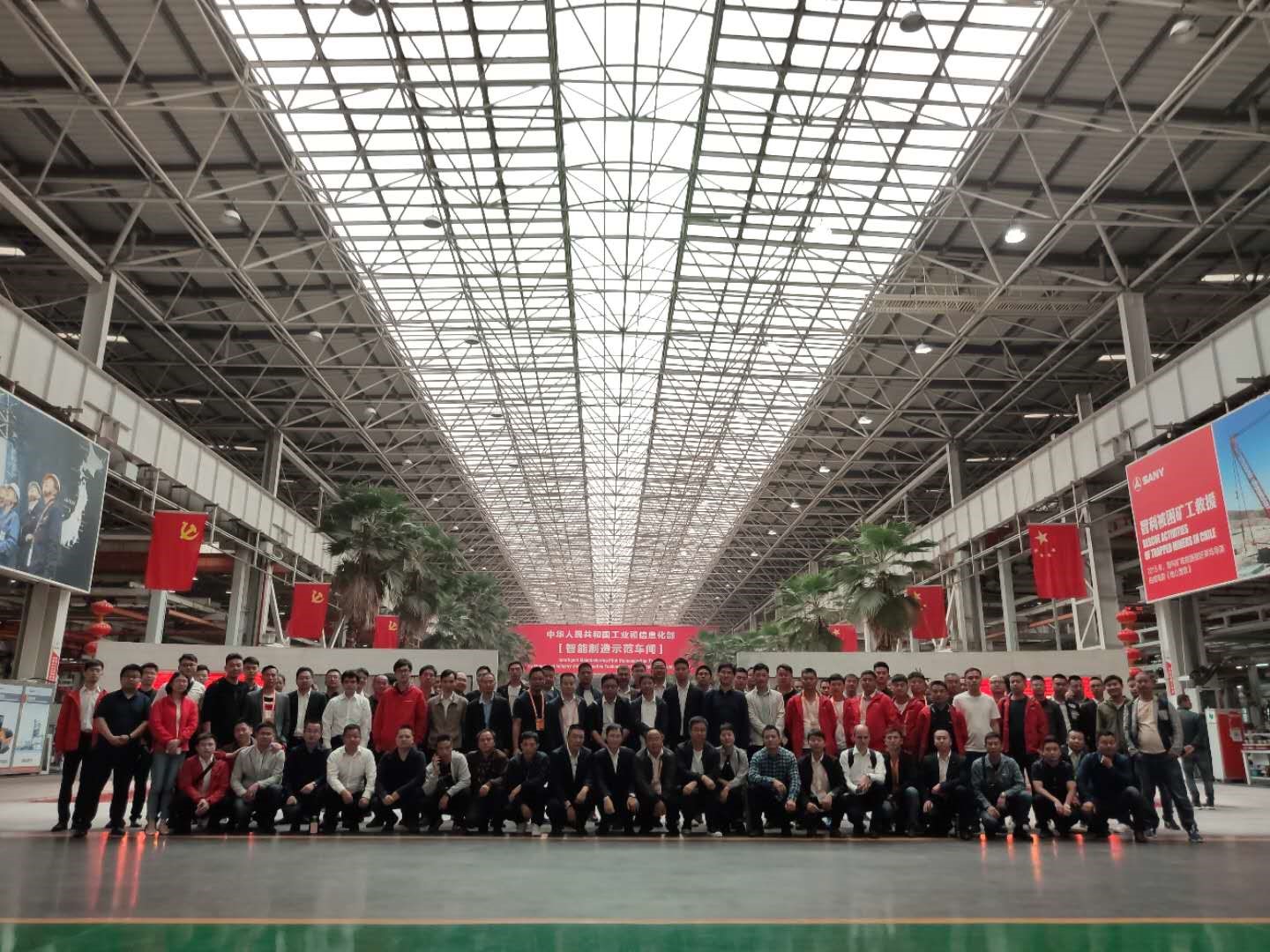 Photo: visiting sany heavy industry factory no. 18
More than 100 customers and dealers who visited the exhibition were also invited to the Changsha industrial park, where they got to visit the SANY Group's experience center and walkthrough of one of the largest Intelligent Assembly Factories' in Asia. As appreciation for our key customers and dealers, they were also treated with the iconic Xiang Jiang cruise and dinner of Chang Sha. We hope to continually grow our dealer and customer networks and invite even more partners in the coming years.