Changsha Nov,24 (China Daily)--Sany Group Co Ltd, one of China's leading machinery equipment manufacturers, is poised to invest heavily in the internet of things and committed to sharing its benefits with more small and medium-sized manufacturers to help drive the new round of industrial upgrading, said executives of the company.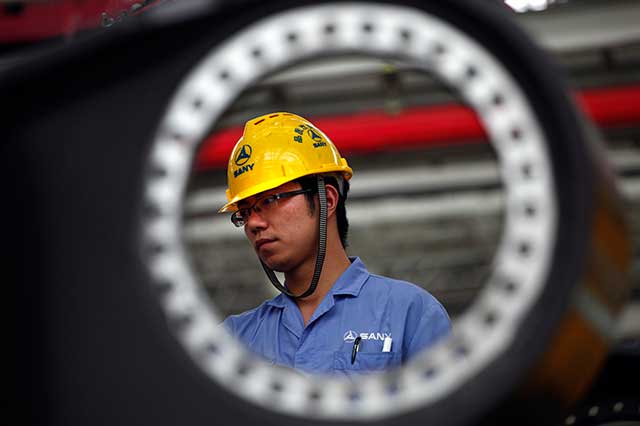 The private manufacturing giant, based in Hunan and with headquarters now in Beijing, will invest a further 500 million yuan ($72.6 million) in five years in its data-based network to enhance its intelligent manufacturing ability, after spending 1 billion yuan over the past eight years to build up its smart working platforms.
Xiang Wenbo, president of Sany Heavy Industry Co Ltd, the listed arm of Sany Group, attributed the company's overseas expansion largely to the application of its big-data and internet-enabled industrial service system in markets along Belt and Road Initiative countries. Its products and post-service network have covered more than 110 countries and regions.